The Baymax plush is the perfect gift for any fans of Disney's latest hit movie Big Hero 6.  There are a small number of official Baymax Plush toys  currently available with limited stock by Disney and Bandai and a whole load of un-official Baymax plushies.
Below are details about the official Baymax plush toys, alternatively, if you are looking to buy a more affordable version, take a look at the current listing on Amazon or visit
The Disney Baymax Plush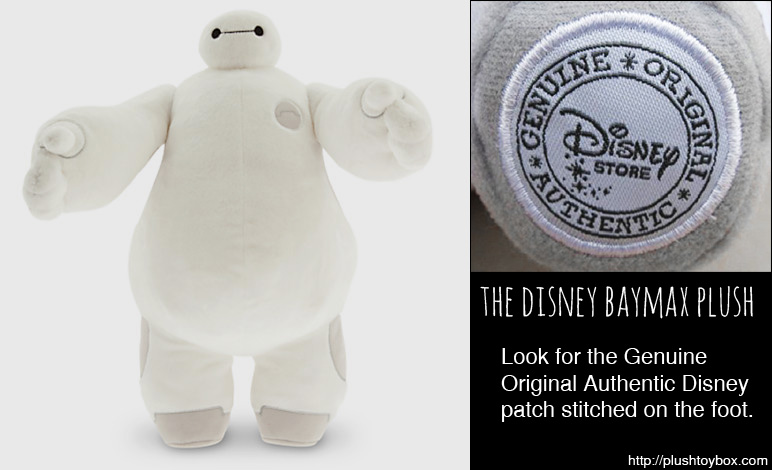 Disney currently have 3 varieties of the Baymax plush.  There are 2 regular Baymax plushies, one is 10.5″ and the other stands 15″.  Disney also do a version of Baymax in his battle armor called the Mech Plush which is 15.5″ tall.
Whenever possible it's best to buy the official Disney Baymax plush directly from their website. This is sometimes harder than it seems as it's often out of stock due to the high demand. You can either wait patiently for more stock or pay a little extra to get one from Amazon instead.
Disney Baymax Mech Plush
The Baymax Mech plush by Disney is a really good size at over 15″  He has a very accurate shape and colour with impressive embroidered details. The armoured version of the Baymax plush is the ideal choice for you boys who want a Baymax that can fly and take on the evil villains of San Fransokyo.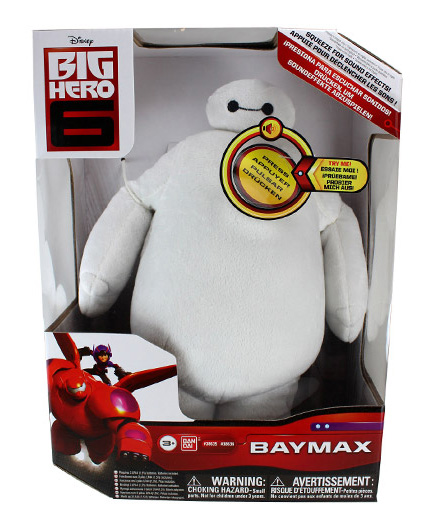 Bandai Feature Baymax Plush
The Bandai 10″ Baymax plush is made from very soft cuddly material and has sound effects that play when Baymax is squeezed. With popular phases like "Are you satisfied with your care?" and  "Pardon me while I let out some air" and then it makes a sound of leaking air.
More About BayMax
Baymax is an inflatable robot made by Hiro's older brother to provide healthcare. He is programmed to help and care for people and is assigned to be a nurse for Hiro. Tadashi gives Baymax a special chip which makes him unique and loveable.  Baymax is instantly summoned by the sound of distress and will only deactivate once the patient states "I am satisfied with my care."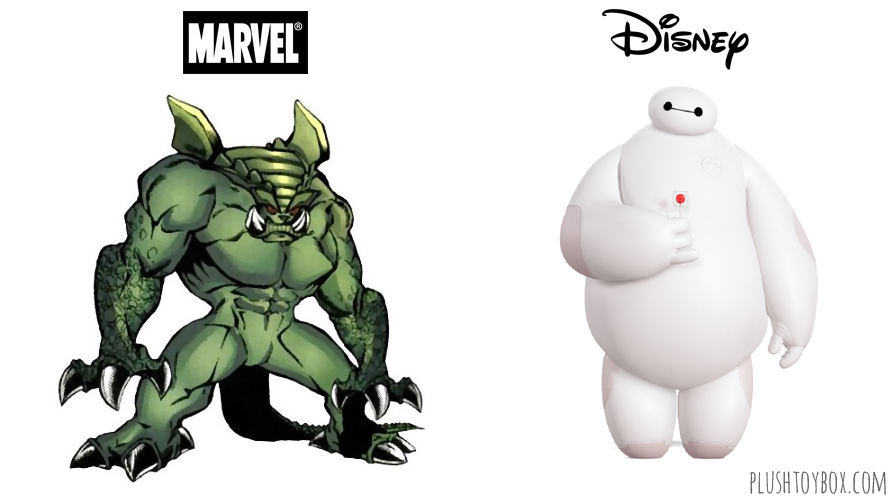 Baymax re-imagined by Disney
For those of you who are unaware of Baymax from the marvel comics, he was originally a shape shifting karate master that could morph into different forms including a battle dragon.  Disney's re-imagined version is most definitely far more plush friendly than the original and the perfect plush toy to cuddly up to should you ever stub your toe and need comforting.
If you found this post on Baymax plushies helpful, please share it using the social buttons or leave a comment,  thanks!