For those of you who unfamiliar with Totoro, he is actually a character from an animated film titled 'My Neighbour Totoro' made back in 1988 by the amazing Hayao Miyazaki. I'm guessing, however, if you found this post you are already familiar with the movie. If not, you should stop what you are doing and go watch it, it's a timeless classic that's just as enjoyable for adults as it is for kids.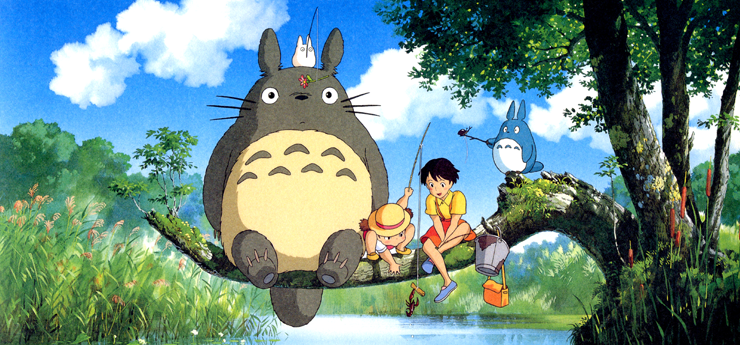 Here are my three favorite Totoro Plush Toys
6″ Gund Totoro Plush
This 6″ Gund Totoro Plush toy is the smallest of the Gund Totoro plushies. but it's also available in 8,9, and 13 inches.
4″ Totoro Plush Toy
Even smaller than the Gund Totoro plush, this one is just 4 inches tall but its huge grin and umbrella make up for it.
5″ Totoro Plush Toy
This 5 inch baby Totoro Plush toy is bean filled, super soft and fluffy and looks really cute holding his little leaf over his head.
The Totoro plush has to be one of the cutest plush toys you can buy or make. I mention "make" because I have just watched an amazing tutorial on how to make your very own DIY Totoro plush toy. The tutorial is great and makes it look so simple, without any need to stitch or sew, I'll link the youtube video tutorial at the bottom of this post.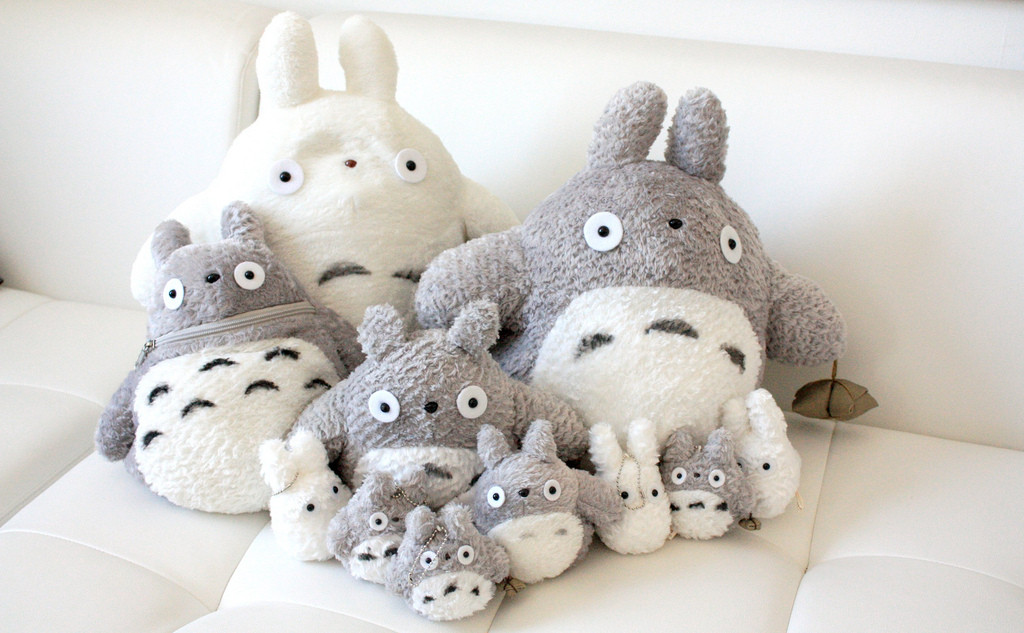 Choosing a Totoro Plush Toy
If you are looking to buy a Totoro plush toy for yourself or as a gift for someone and haven't already got a Gund Totoro plush, this would definitely be a perfect choice.
The Gund Totoro Plush
There are a total of 6 Gund Totoro plushies available (seven if you include the Totoro with suction cups to attach to your car window).  Gund Totoro plushies vary in size from 6″ up to 13″ and are available in either the soft grey or blue colors.


Gund are one of the finest soft toy makers, they have been around since 1898 and they make amazing quality plush toys. Their range of Totoro's are top quality and will no doubt be highly collectible one day.
Where to buy
There are currently some amazing deals on Gund Plush Totoro toys on Amazon with the most popular 9″ Totoro on sale for only $7.55 (usually priced at $24.99)
Making your own Totoro Plush toy
If you prefer the personal touch and would like to attempt to make your own Totoro plush, watch this amazing Youtube Tutorial video:
Handmade Totoro plushies
If you would like a handmade Totoro plush, but don't have the skills or time to do it yourself, check out this Etsy page to see all the amazing Bespoke Totoro plushies.
---
If you liked this post, please share it with others using the social buttons or leave a comment below.